Metal Weatherboards offer a classic look, once only achievable with a timber finish. Offering a durability and strength that timber just can't match, you find Metal Weatherboards quick to install, cost effective and low maintenance. They are available in a range of COLOURBOND steel products and ZINCALUME steel.
Metal Weatherboard System
Interlocking panels make up this durable cladding system and suitable for any residential or commercial application.
This also ensures fixings are completely concealed.
ARBS Metal Weatherboards are the ideal exterior finish for the Australian home.
Having the look of traditional weatherboards, but without the associated problems that come with timber cladding.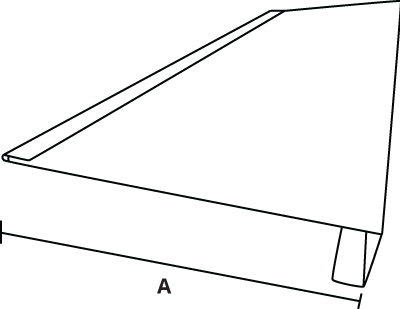 Cladding Profile Dimensions

Material Availability
KME Copper | VM Zinc | COR-TEN | Aluminium | COLORBOND® | COLORBOND® Ultra | ZINCALUME®
UniCote® | MagnaFlow®| UniCote® LUX
Metal Weatherboard Downloads
To download the ARBS Metal Weatherboard Data Sheet and Order Form, hover over the images below: