Similar in appearance to Standing Seam and Snaplock, the Nailstrip installation method doesn't require specialist tools – making it a popular alternative for installers who don't have access to Standing Seam equipment.
Nailstrip panels are designed to 'snap' together – meaning a low fuss installation and no clips required. This cladding profile is a highly defined, innovate, sharp design, which has had an exceptional response due to the ease of install, long lines and creative availability. A contemporary take on traditional seam systems.
This appealing style has a concealed fixing that has no joint crimping or clip and offers variable widths with two rip heights. Nailstrip has minimal maintenance compared to other cladding materials, such as rendered brick and timber.
It's a good choice for standard roofing and wall cladding applications using conventional materials such as colorbond.
We recommend the Nailstrip profile be secured directly over plywood. Nailstrip pans are turned up at the ridge and down into gutter, particularly at low pitches when used in roofing applications.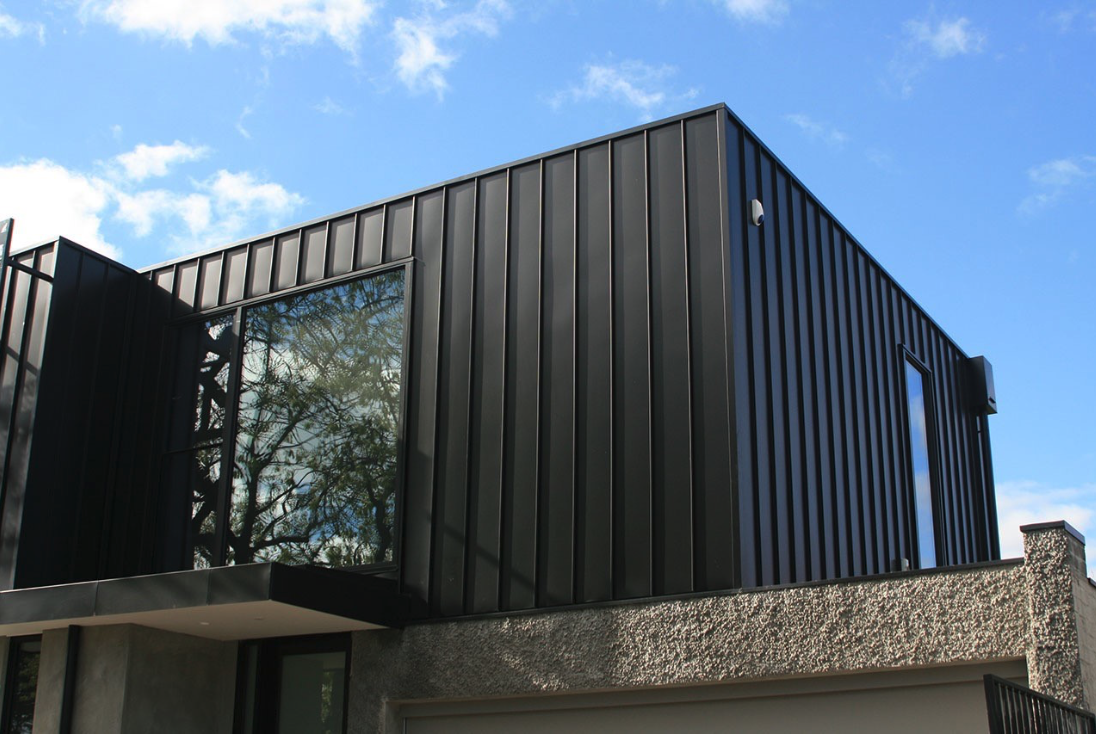 Image courtesy of No1 Roofing Supplies
Nailstrip is best folded in Galvanised Steel, Stainless Steel or COLORBOND® Steel.
Panels can be laid vertically and diagonally, in fixed widths, or random patterns.
All associated custom-made flashings are available directly through Architectural Roofing + Building Supplies.  Working on a project based production schedule means panels + flashings can be adapted to suit individual job requirements. Any roofing supplies required can be added directly to the order.
Image courtesy of No1 Roofing Supplies
Our experienced team can also talk you through the best roofing or walling cladding profiles for your next project. roofing supplies. We service Ballina, Lennox Head, Byron Bay, Tweed Heads and surrounding regions of the Northern Rivers.