Each architectural metal has a different response to aging. The word "Patina" describes the oxidization layer which builds up on metal surfaces. By using these types of metals, projects are rewarded with a material that will take on its own characteristics and will evolve over time.
Corten
Corten Steel weathering steel is a type of steel that develops a protective layer of rust when exposed to atmospheric conditions. Also known as 'weathering steel' Corten is a mild steel that was created to eliminate the need for painting, and develops a rust-like appearance — also known as a patina — after exposure to the weather. The name Corten refers to the two distinguishing properties of this type of steel: corrosion resistance and tensile strength.
Architect Nicole Walters of Bespoke Architects likes using Corten for its "ever changing" look. "It has a depth of colour that you can't achieve with a powder coat colour such as Colorbond," she says. "Given the orientation of product to the elements it will age at different speeds."
Corten Steel weathers naturally and usually takes six months to develop, but this may vary depending on the conditions. Another feature of Corten is the gradual development of the patina. It is used mostly in garden sculptures, public art installations and façade systems on buildings because of its 'organic' appearance.
Image: Dezeen
Zinc
A lesser known but aesthetically rich material for patination is zinc. Over time, Zinc's surface will naturally weather from its lustrous shine to a beautifully textured matte-grey patina. Like VMZINC's Natural zinc. While weathering characteristics can vary with geographical conditions, the zinc surface transformation allows for dynamic and striking results.
The aesthetically pleasing patina also provides environmental protection to the material, making zinc a durable solution that requires minimal maintenance.
Zinc can also be chemically patinated to develop protective patina coatings in a wide range of colour. This is patinated zinc, and it can be developed to create a range of aesthetics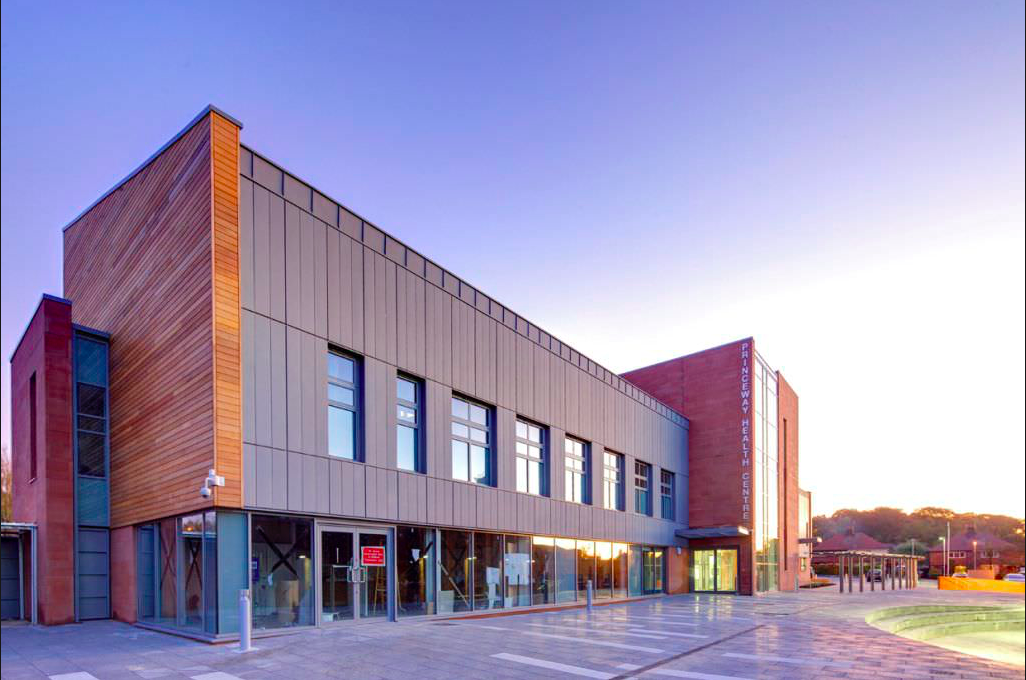 Image: Archiexpo
Copper
As copper experiences natural or human-induced corrosive attack, its colour changes from the iridescent, golden red normally associated with pure copper to a deep brown and, finally, to hues of blue and green.
This patina, a very desirable, aesthetically pleasing appearance, ensures copper and copper alloy are commonly used in architectural projects.
A desired architectural property, the development of a copper patina is often encouraged through chemical treatment of copper cladding or roofing. This process is known as patination.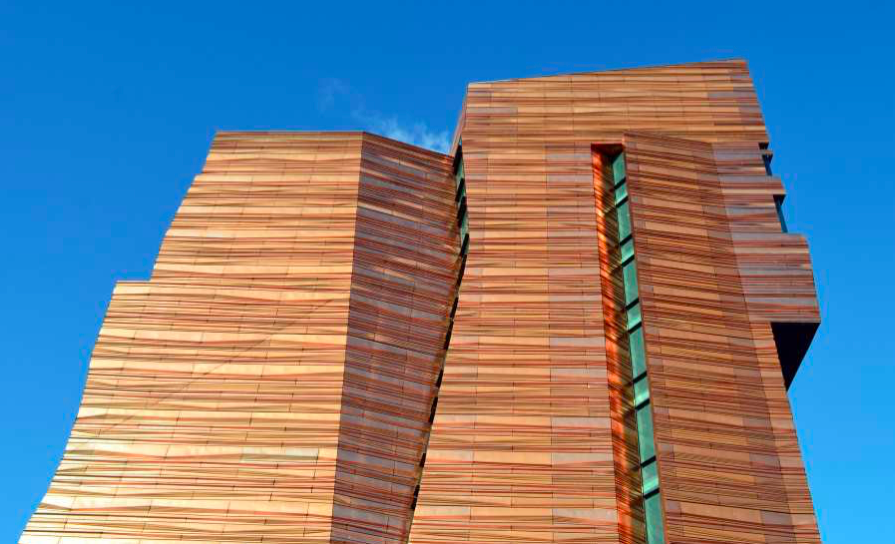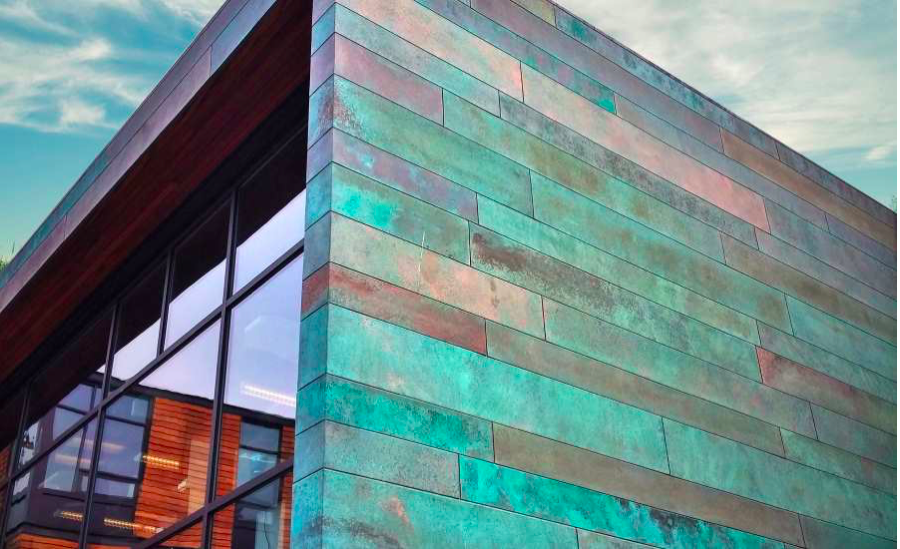 Images: Building Enclosure
Galvanized Steel and Aluminium
Galvanized steel and aluminium are two other metals that change when oxidized, just not in the same way as copper and brass.
Galvanized steel will actually take on a white-like color due to its high zinc content. Some builders call this "white rust." Meanwhile, when aluminum is exposed to air, it forms a protective layer on itself, a process called anodization. Ultimately, there's little change in its colour.
Image: Luxe Source
Copper, Zinc, Corten, Galvanized Steel & Aluminium metals are available directly through Architectural Roofing + Building Supplies. The team can provide expert advice on your next metal cladding project. We service Ballina, Lennox Head, Byron Bay, Tweed Heads and surrounding regions of the Northern Rivers.