Building a new home? Renovating or seeking inspiration? We  take a look at the popular choices being used in 2020 and already shaping 2021.
Flat
Is a contemporary, minimal and modern look in your sights? Not just aesthetically pleasing, flat roofs are also versatile and ideal for modern twists such as a green roof (or roof bar). A flat roof can also easily support solar panels making them an energy efficient choice for the future. This style is becoming an increasingly popular design with architects and builders.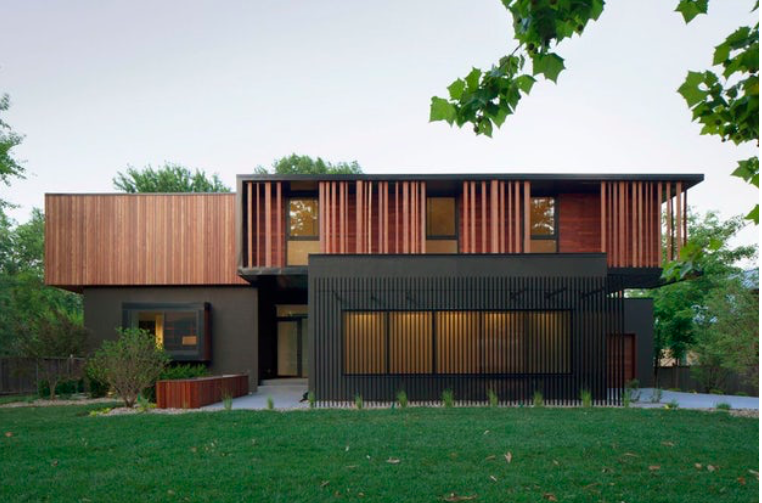 Photo:  Hufft Projects
Photo: John Gollings & Michael Nicolson
Matt Finish 
COLORBOND® steel has always been a popular product, but now with BlueScope's innovate Matt paint technology  they've created a softer, more subtle look and used regularly on Byron Bay roofing and cladding projects using  standing-seam profile. Customers are turning to the black matt finish to give a depth, warmth and contrast to the home at an affordable price.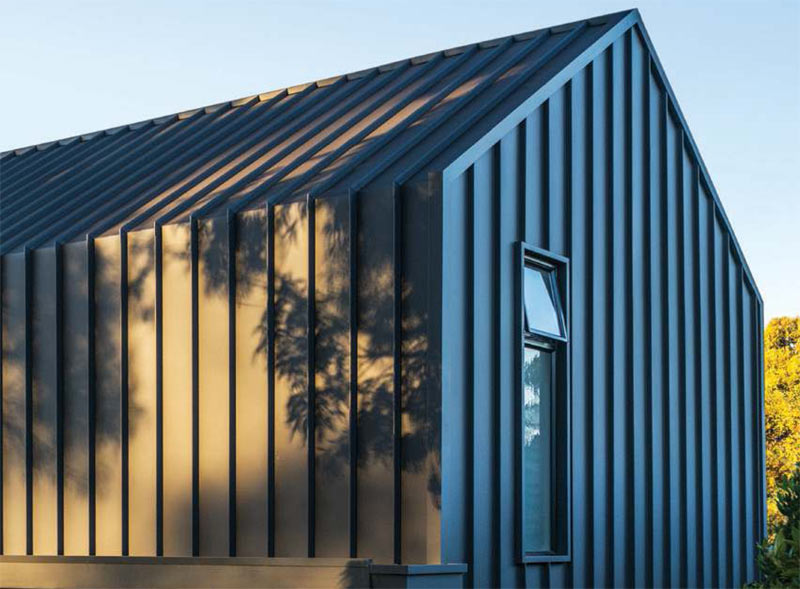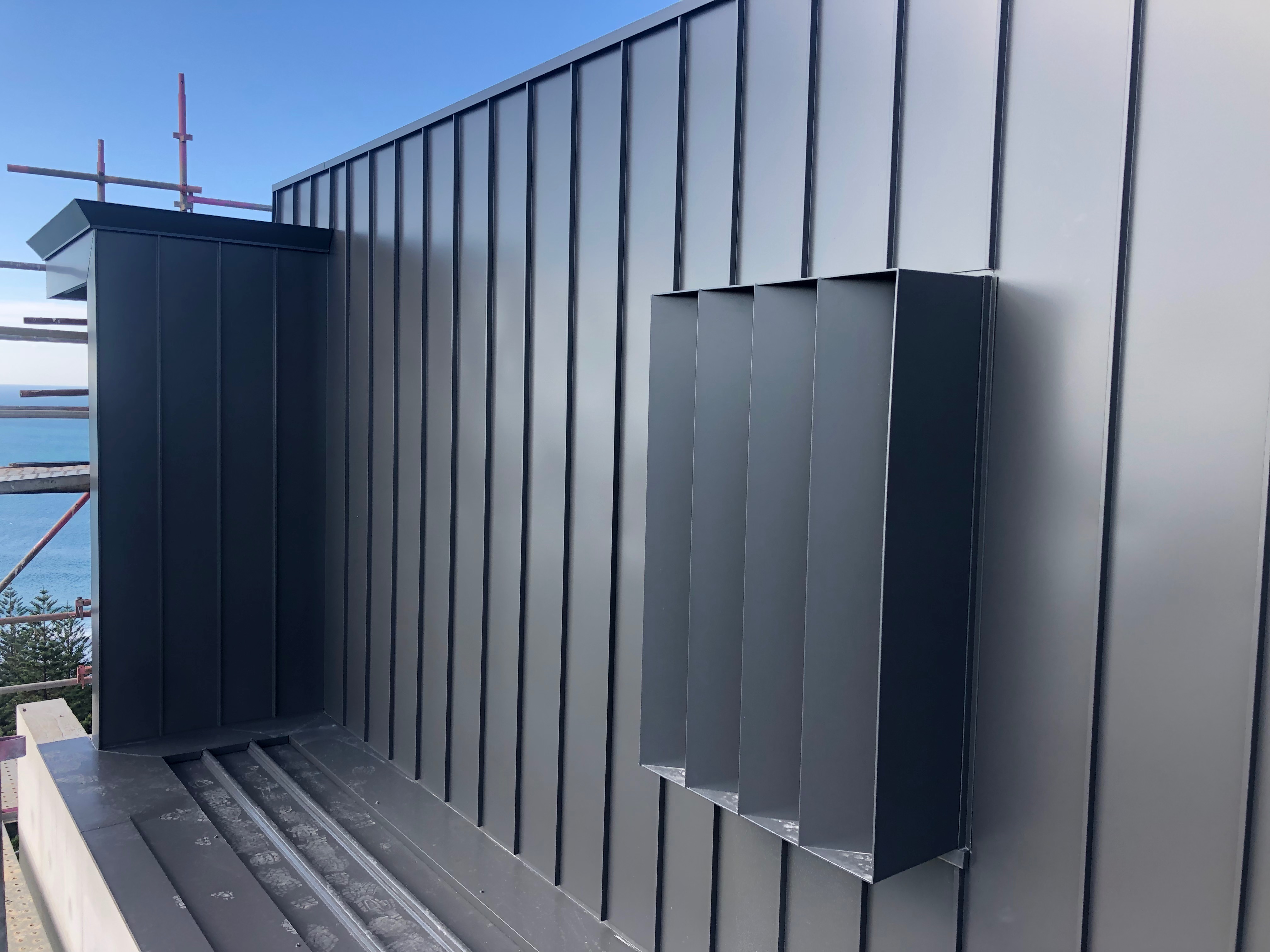 Reflective Roofs
Another great way to keep a home cool. These light coloured roofs reflect the sun's harsh rays entering your home.  We're finding this year's popular colours include Surfmist®, Dune® and Shale Grey™ used for roofing, walling, gutters, fascia and downpipes. Extremely popular with affordable project homes for the a bright, modern look that is again, energy efficient.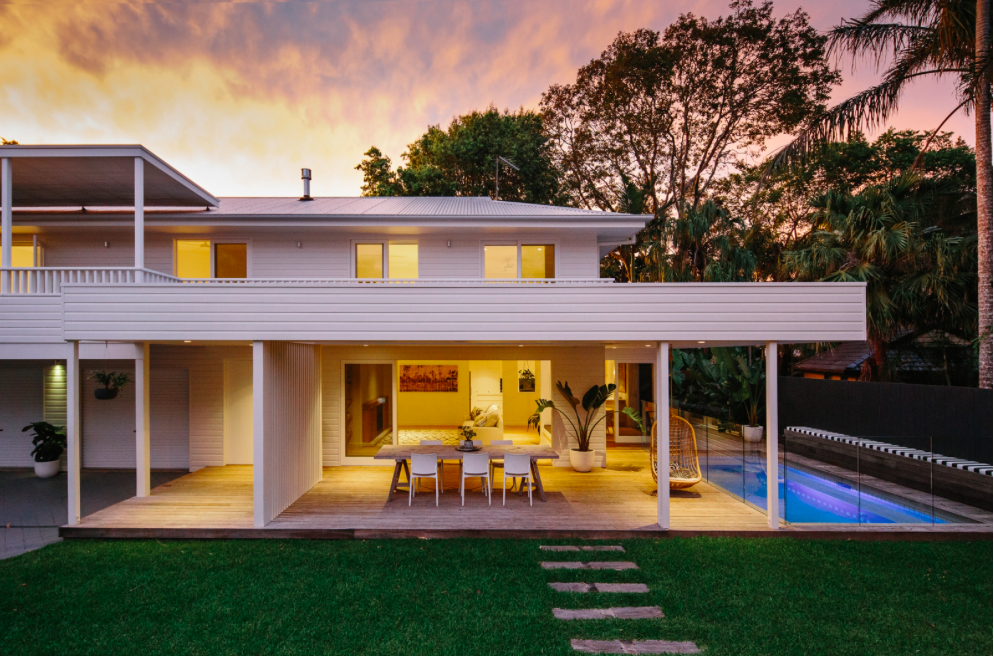 Photo: Possum Creek Studios
Green Roof
An alternative to traditional roofing that is becoming increasingly popular. This 'roof garden' can be used on a flat or pitched roof surface and plays a huge factor in improving a building's environmental performance, climate responsiveness, and thermal insulation. While the energy benefits are clear, the garden's lifespan also should have around 30 – 50 years. A green roof will bring a unique and sustainable touch to a property and now more accessible for home owners and not just reserved for large city buildings landscapes.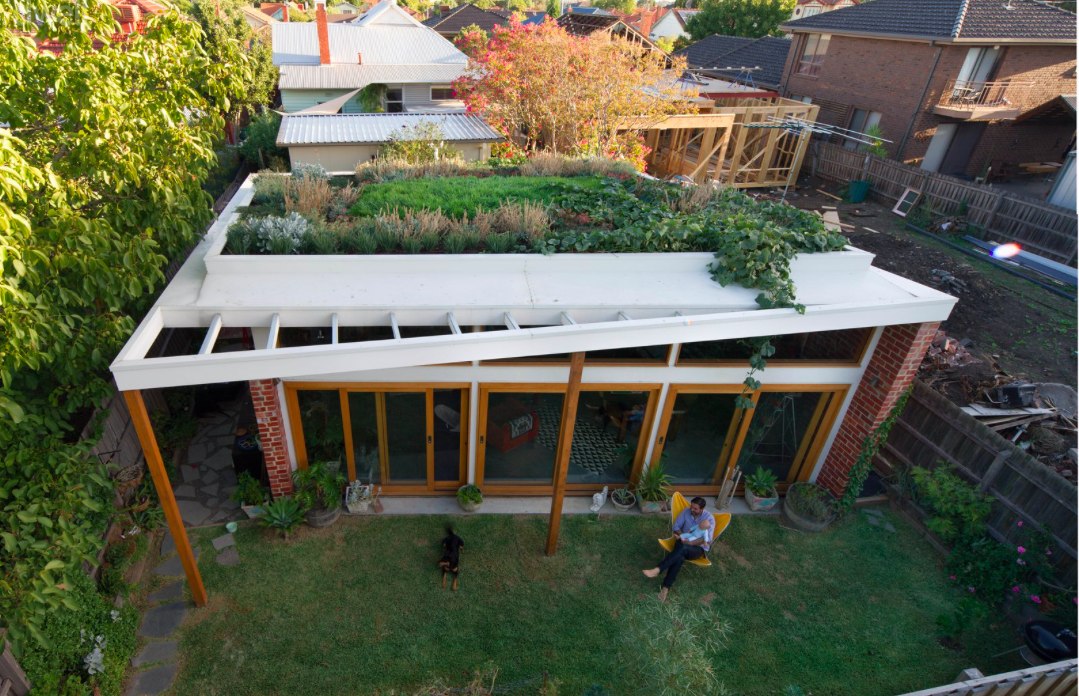 Source: Dwell
Corten
Rugged, earthy, weathered and rusty. These are some of the characteristics of Corten Steel. Manufactured orginally for architectural sculptures, there is more and more interest in this product. Corten steel is made up of a group of steel alloy materials, left uncoated and exposed to the natural elements, it  develops a very distinguishable and unique rust patina. Originally used for it's sheer strength, now architects and builders are using this material in cladding profiles in large commercial buildings and residential projects.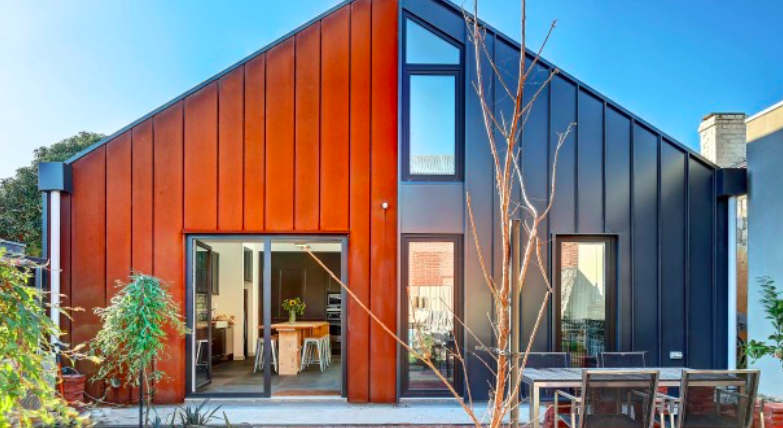 Source: Renew 
The roof is a key architectural element which can really become a feature of the home. There are, of course, many materials now used for roof and wall cladding, such as zinc, copper, aluminium that will beat the test of time and harsh coastal environmental conditions. All which are supplied by Architectural Roofing + Cladding Supplies. Custom made flashings, architectural cladding profiles, roofing supplies are our speciality. Let us help.