What's the right choice? For something that keeps the elements out of the home, selecting the right roofing materials is a decision to take seriously when building or replacing a roof.
Roofing has evolved over time and plays an important element in the architecture of the home.
Don't forget the Australian climate can be harsh.  You want to ensure you have a roof that is built to stand tall and last the test of time.  Of course budget, style and functionality all play a part.
COPPER AND ZINC CLADDING
Looking for premium product and able to empty the piggy bank? Easily the most last lasting roofing materials for your home are those premium materials copper and zinc. The look is desirable, durable, energy efficient and an ideal application for an architectural designed home. Materials such as VMZINC provides the freedom to create architectural masterpieces which are difficult to realise with other construction materials. Copper roofing has been used for centuries around the world.  Copper is an extremely long-lasting metal that in ideal environments, can last well over 200+ years and is 100% recyclable.
These materials will also develop a patina over time giving a unique aesthetic to your shelter. For coastal homes by the water, it will enjoy a considerable longer lifetime than other metals.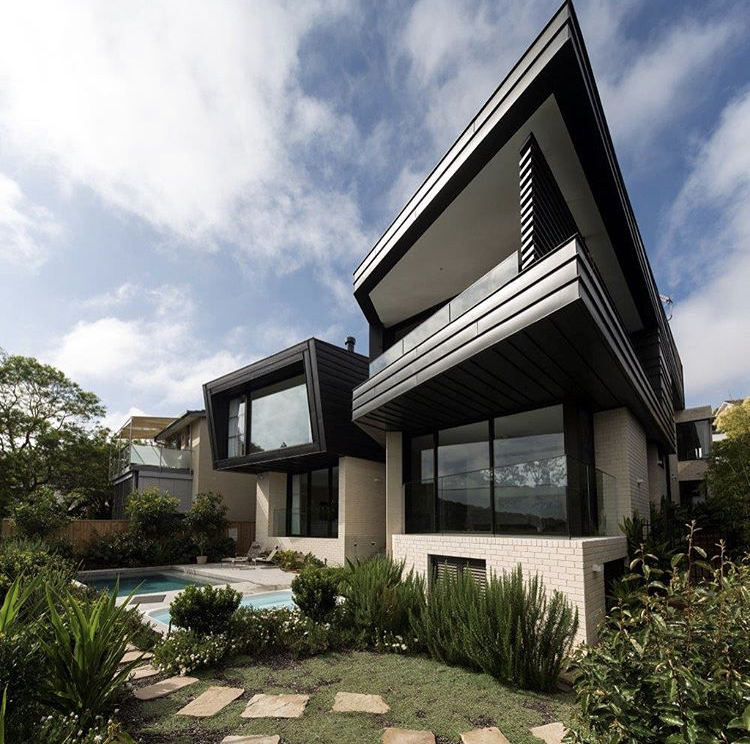 Image: Brett Boardman Photography
Courtesy: VMZINC
Installed by: The Copper and Zinc Roofing Company
Courtesy: VMZINC
STEEL ROOFING
An enormously popular product in the Australian housing market. Colorbond and Unicote can provide all kinds of colours, styles, cladding options plus will still last a solid 30 or 40 years. The range of thermally efficient light colours can help to keep your home cooler on hot sunny days. It is relatively quicker to install than other materials, making it a more cost effective option. Some types of metal roofing materials may be applied over an existing roof without the need for tear-off or additional structural support. Remember though, you may like the sound of the rain on the roof, but should a large hailstorm hit, a metal roof can dent.
Installed by: Skilled Roofing
Build: Belcon Constructions
ALUMINIUM ROOFING
Talking about living by the coast, Aluminium can provide a resistance to the salt corrosion that other types of metal roofs can't provide.   The reaction that occurs when aluminium is exposed to the elements is actually what in-turn, protects it so well. The reaction seals the inner layers of the metal from any future corrosion. Like copper, not cheap- but again, think long term, aesthetic solutions and remember to consider any severe environmental stresses that may affect the material. Sometimes due to the cost, the panels are too thin for their surroundings – so take all these factors into account when considering location and design.
While Aluminum's strength to weight ratio is higher than steel, the factor of cost often results in panels that are too thin for their surroundings. In regions with high winds, hail, or strong environmental stresses, this can result in damage to the roofing material. Properly identifying the environmental strains that your Aluminum Roof will face will be crucial in choosing the right design.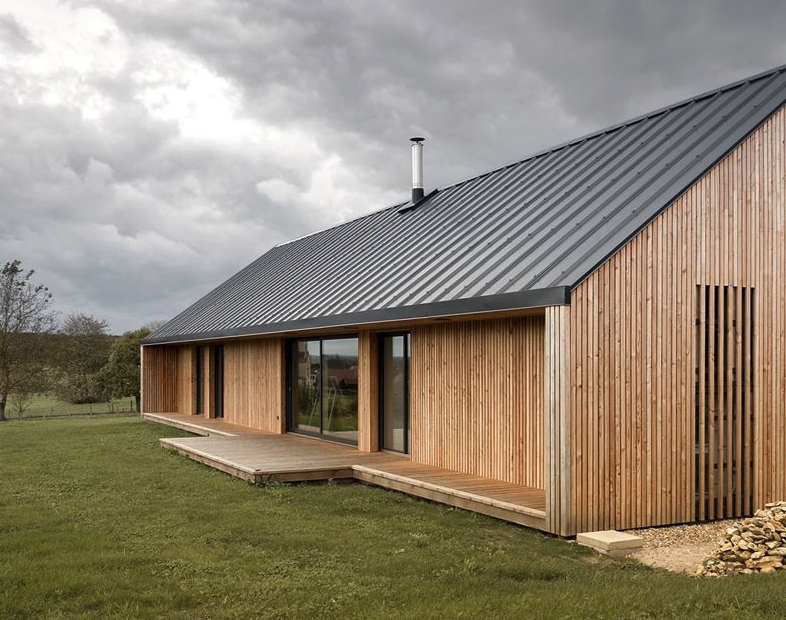 Image: Mathieu Noel
Let's remember the roof is the largest surface area of a house. It's so important to get the overall design, material and build right. Your next step is to ensure your installer get those all important flashings done properly. Flashings will prevent the water penetration into a building and to direct the flow of moisture in walls. Flashings also are particularly important at areas like roof hips and valleys, joints between roofs and vertical walls, or projections such as chimneys, dormers, vent pipes, and window openings.
It's important to remember that flashings, accessories and ridge caps should be made from the same material as the walls or roof. Some material can be damaging to the coated steel products from both contact and or runoff. Materials including certain metals, treated timbers and chemicals can be accustom to condensation on the inside of surfaces on particular buildings.
Our experienced team can talk you through the best roofing materials for your next project. We service Ballina, Lennox Head, Byron Bay, Tweed Heads and surrounding regions of the Northern Rivers.