Not just a pretty façade, Standing Seam cladding can give a range of other benefits to a project, add additional value and offer a versatility that other installations simply cannot.
Trending strongly in the past few years, the Standing Seam profile is popular for projecting a contemporary, modern, strong and textured look.  You'll find architects using a range of materials on modern homes and incorporating finishes including Standing Steam wall and roof cladding to create contrast and depth.
Will it be as water tight as standard Metal Roofing?
Unlike ordinary metal roofing material, Standing Seam can form a 100 % watertight seal. This superb weathertight design is a huge advantage for obvious reasons.  Normal roof sheets need a to rely on an overlap which is quite significant (200mm) to prevent water intrusion.  Stormy, windy conditions can drive water up into the roof cavity. Standing seam however, use vertical ridges ( 25mm – 38mm) that are crimped together to form a nearly impenetrable seal.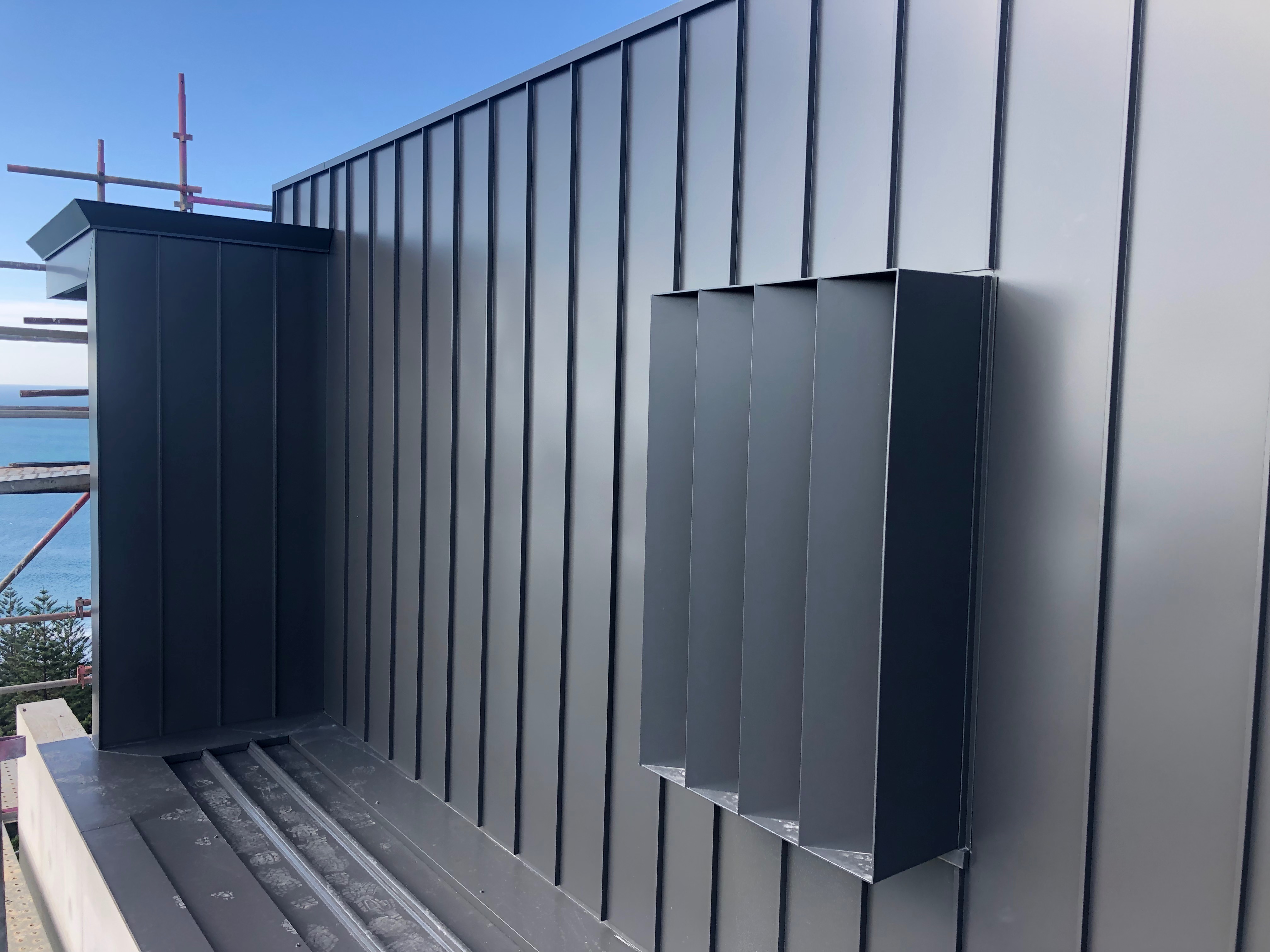 Just how versatile is it?
Offering a concealed fixing technology, Standing Seam can be applied to concave, curved, conical, flat and domed applications. Perfect for complex designs and dramatic facades.
Concealed screws also attribute to the seamless appearance and weathertightness.
Think vertical and nearly horizontal applications allowing all kinds of shapes and angles – angles, cones, corners, domes. The strong lines and long run panels  will allow you to create extended seamless roof lines.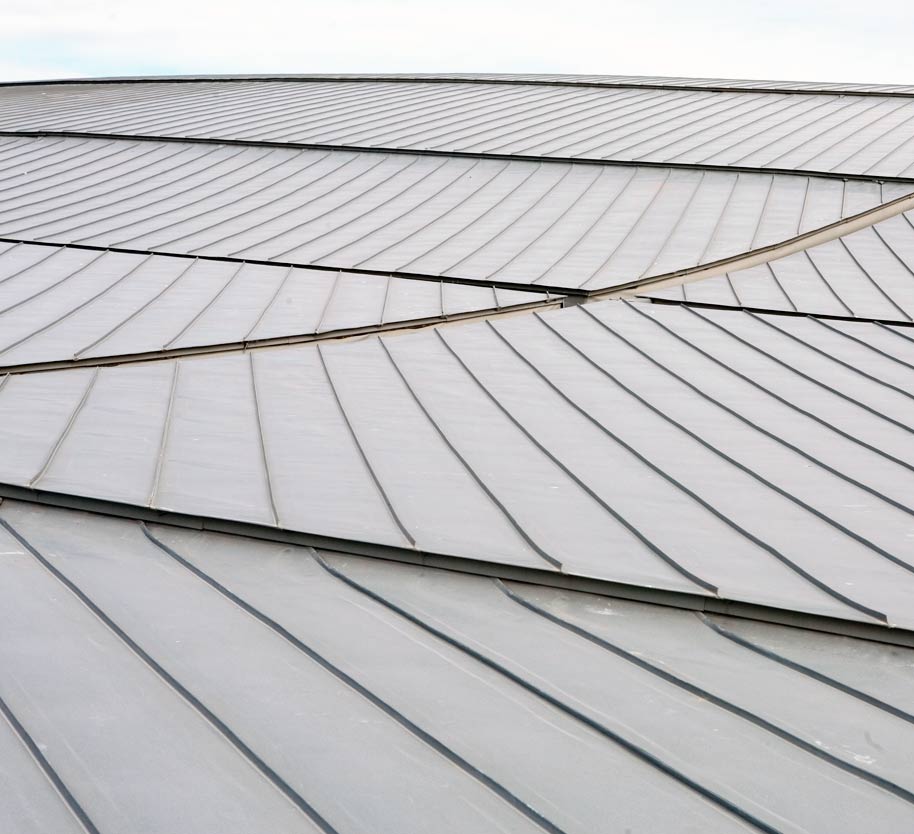 What about maintenance compared to ordinary roofing?
With a reputation for strength and endurance, the weatherproof design makes Standing steam panels one of the toughest roofing solutions on the market. It also means this profile is extremely low maintenance, with a long life span.
Lets not forget the choice of copper and zinc will enhance this profile's anti-corrosion properties.
Standing Seam offers a couple of varients to diversify your options for both wall and roof claddings. These include Snaplock, and Nailstrip profile.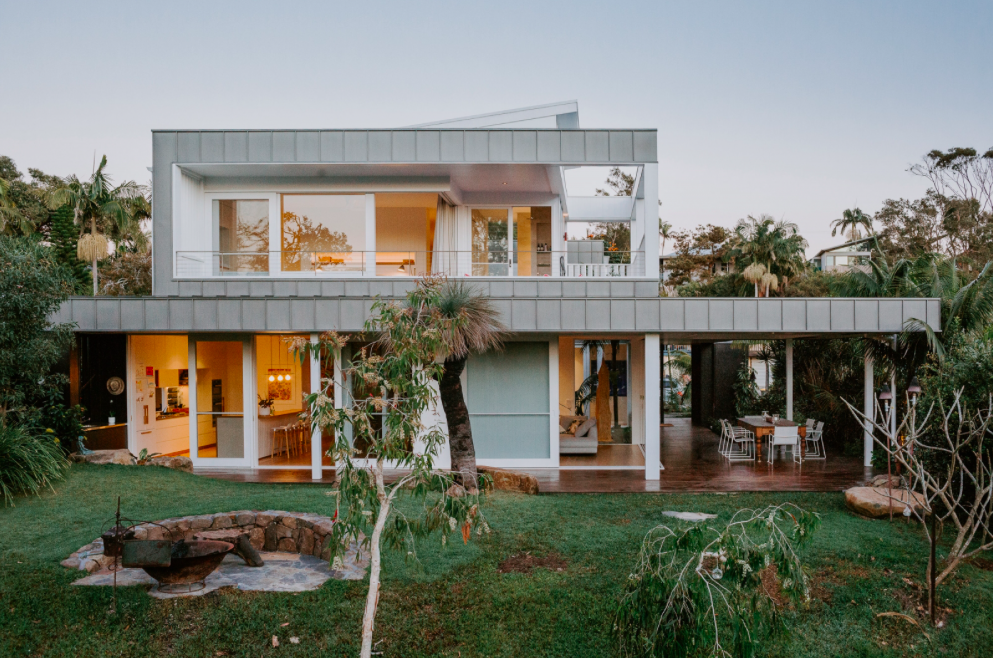 Materials available in this profile at ARBS
KME Copper | VM Zinc | COR-TEN | Aluminium
COLORBOND® | COLORBOND® Ultra | ZINCALUME®
UniCote® | MagnaFlow®| UniCote® LUX
Profile Dimensions
Width – A                     200mm – 450mm
Rib Height – B             25mm | 38mm | 50mm
Length                          Up to 8.2 metres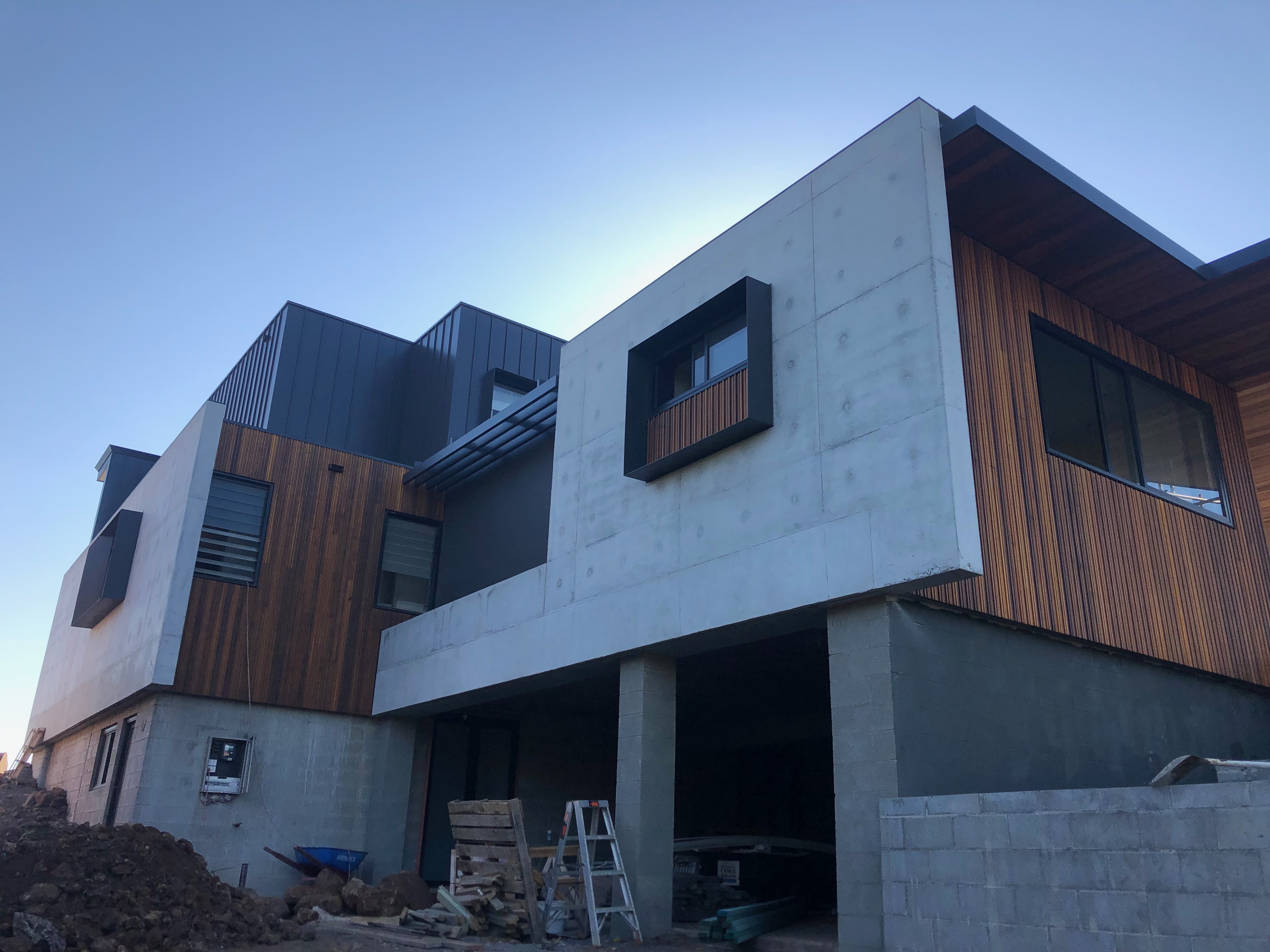 Remember, installation should only be completed by experienced roofing professionals.
Our experienced team can talk you through the best roofing or walling cladding profiles for your next project. We service Ballina, Lennox Head, Byron Bay, Tweed Heads and surrounding regions of the Northern Rivers.