We are continually inspired by designs that involve an array of textures, materials and that consider the natural environment.
Architects love using premium metals for cladding such as copper and zinc. Not only do they stand the test of time, they gracefully soften, taking on a unique patina developed by the materials exposure to the natural environment.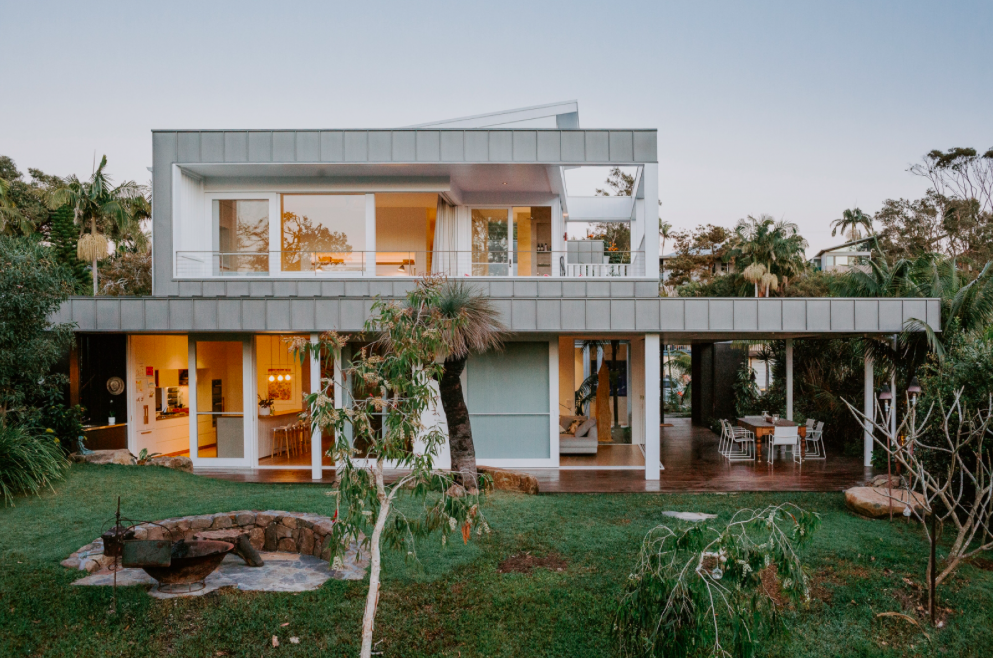 Take  'The Verandah House' for instance, located on a small block backing onto a nature reserve in Byron Bay, designed by Davis Architects and built by Olivier Chaussemiche. The integration of the landscape surrounding this property was a key part of the brief, so was the use of natural materials, including zinc, locally sourced stone, ecologically sourced timber and glass.
Four distinct garden spaces were created to achieve this house 'in nature' vision. The central courtyard design allows for light from many varied directions, with sliding doors opening whole sides of rooms to external spaces. Bringing the outside in, and the inside out.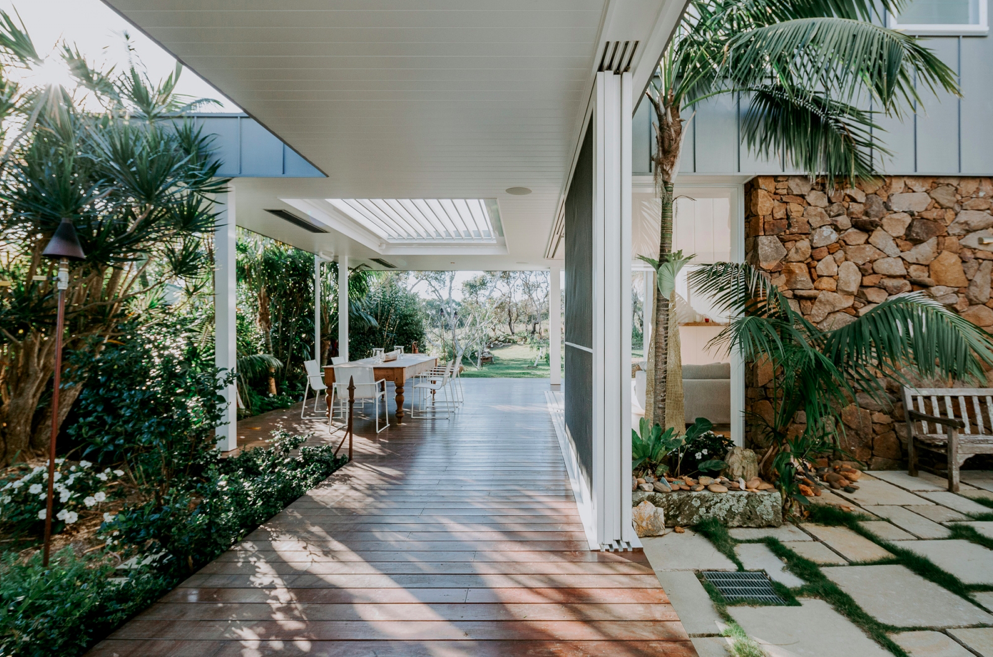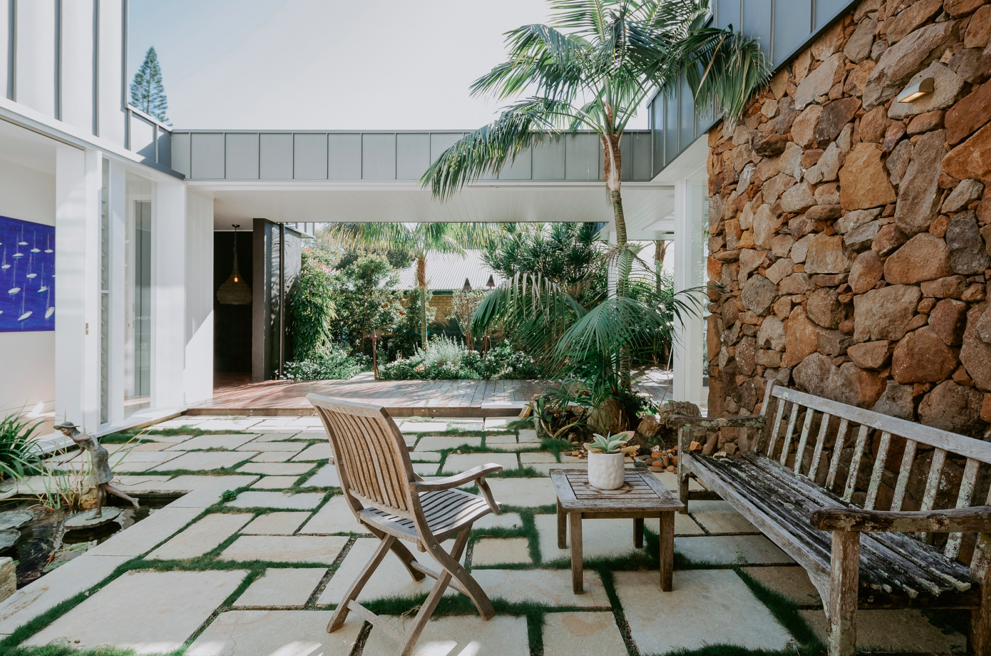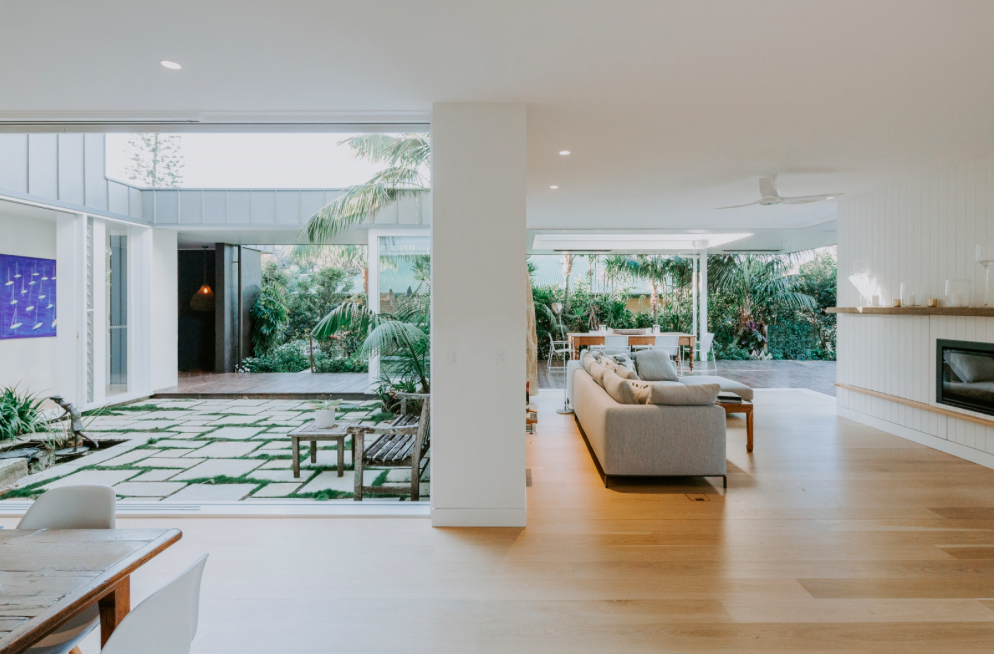 Our preferred suppliers Skilled Roofing completed the installation with Australian Metal Craft.
Architectural Roofing and Cladding Supplies manufactured the standing seam panels and flashings for the recent addition to the property using Vmzinc QUARTZ-ZINC®. This is a natural zinc that is treated to visually mimic the beauty of naturally – aged patina – blending beautifully into its surrounds.
The design's sustainable approach along the clever use of landscaping, keeps it easily in touch with the outside environment and achieved a beautiful home.
Zinc wall cladding can create a contemporary look whilst keeping in touch with the suburban landscape. It's worth considering the use this timeless material for your next Byron Bay cladding, roofing or flashing project.
IMAGES courtesy of Possum Creek Studios